Reviews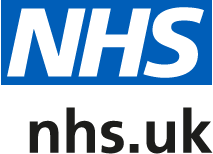 updated at 04:27pm on 08/06/2020
by Anonymous
The fastest blood test I've ever had!!!
I had to go in to the surgery for a blood test today, and it was by far the quickest and most painless thing I've ever experienced! The nurse was so chatty and welcoming, despite all the stress and pressure they must be under during the pandemic. I was in disbelief when they told me they were finished because it was so fast and painless! Thank you for brightening my day and doing such a marvelous job.
Visited in April 2020, Posted on 17 April 2020
by Susan arafeh
The best practice
I have been going there since 2012 and every time i m more than happy with the quality service starting from the wonderful receptionists to the great nurses up to the doctors who are really good listeners and very understanding and the most important thing is that ,they are very trustworthy and very professional . I wish them all ,all the best and chapeau bas for all of them and how lucky we are to have them . A very big thank you from my heart to you and all my gratitude to all of you .
Visited in February 2020, Posted on 26 March 2020