Your Data
Privacy Notice
This Privacy Notice contains important information about how we use the personal and healthcare information we collect on your behalf – please read it carefully.
Confidentiality
Anything that you discuss with any member of the Practice Team will remain confidential. The only circumstances under which we might consider passing on confidential information without your permission, would be to protect you or someone else from serious harm and in these cases we would always try to discuss this with you first.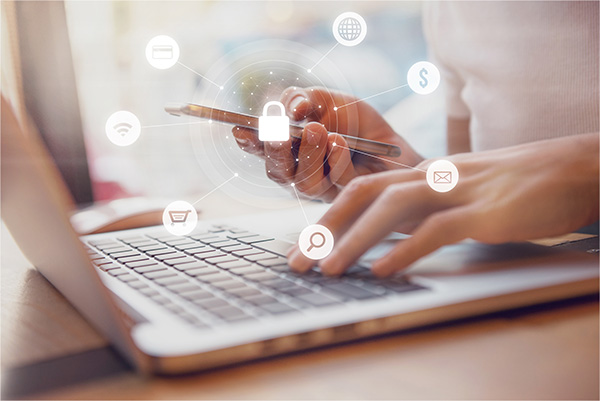 To release information to a third party, insurance company, solicitor or other organisations we require that you sign and date a consent form for disclosure. In most instances a template will be provided by the organisation however we are happy to accept a handwritten, signed and dated letter from the patient. In some cases patients might want another individual or family member to have access to medical records; again in this case, explicit instructions are required from the patient in order to carry out their wishes.
Connecting Care
Connecting Care is a digital care record system for sharing information in Bristol, North Somerset and South Gloucestershire. It allows instant, secure access to your health and Social care records for the professionals involved in your care.
Relevant information from your digital records is shared with people who look after you. This gives them up-to-date information, making your care safer and more efficient.
Your Health and Care Records
What is patient information?
When you visit an NHS or social care service, information about you and the care you receive is recorded and stored in a health and care record. This is so that people caring for you can make the best decisions about your care. 
The information in your records can include your:
Name, age and address
Health conditions
Treatments and medicines
Allergies and past reactions to medications
Tests, scans and x-ray results
Lifestyle information, such as whether you smoke or drink
Hospital admission and discharge information
NHS Digital
You have the legal right to request a copy of the information that we (NHS Digital) hold about you, in line with the General Data Protection Regulation (GDPR).
We do not hold medical records in the same format as a GP or hospital. If you want to see copies of your medical records, you should ask your GP or the health setting that provided your care or treatment.
We collect some information from medical records, so that we can carry out our duties for the health and care service in England. 
Where we process data about you, you can request to see it free of charge. (A reasonable fee may be charged in some cases, for example if repeated requests are made.)
HOW TO MAKE A SUBJECT ACCESS REQUEST
National Data Opt Out Programme
NHS Digital has  introduced a secure and accessible tool that people can use to opt out of their confidential patient information being used for reasons other than their individual care and treatment.
For more information on how to set your preference, click on the link below:
This will be updated as more information becomes available to us in the Practice.