Social Prescribing
To provide good care for your wellbeing, we need to consider the mixture of physical, mental, social and environmental factors that affect your health.
Often, solutions can be found through accessing non-clinical services and support. This is where Social Prescribing fits in.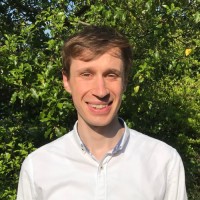 You can meet with our Social Prescribing Link Worker to:
Talk about your wellbeing and what is important to you currently.
Discuss your challenges and health priorities.
Gain access to non-clinical resources including a whole range of groups and services locally that could support your health. This may include creative activities, physical activities, counselling support, social activities, learning opportunities, training, employment or housing and money support! 
Appointments are 45 minutes in a block of up-to six. They are currently taking place over the telephone during the pandemic.
Our Link Worker can support you with the following things:
Social isolation and loneliness 
Practical support needs (e.g. benefits, letter writing, housing, debt, etc.) 
Bereavement 
Improving self-care (e.g. diet and exercise)  
Low confidence and self-esteem (including mild-moderate depression/anxiety)